Peter Harvey
by PCW ~, 29 October 2009
We are sad to report that Peter Harvey passed away quietly in his sleep at around 7pm today in Brecon Hospital. 

In Memoriam page.
Peter was born in India in 1921, was a founder member of our Club, and with Ian Nixon, discovered Ogof Ffynnon Ddu in 1946. Peter was still caving until his mid eighties. He was our Club President for 33 years, only standing down in May of this year.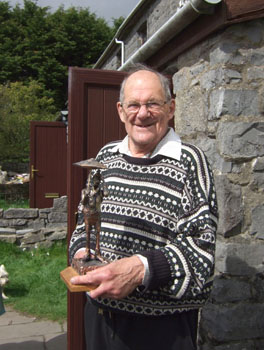 Peter had a serious stroke in July and had been in decine ever since.
We send our deepest condolences to Jan and Alan Bell at this time.
His funeral will be at 10am on Friday 6th November. For location details please contact webmaster.
PCW