Ogof Fest ~ a party for a cave
by PCW ~, 25 October 2011
A weekend of mad fundraising to secure the future of a very special cave!
Penwyllt put on a strictly autumnal weekend earlier in October as around 150 members and friends came up to the club
to see in how many ways it was possible to spend their hard-earned cash in aid of the (now completed) purchase of the
land around Ogof Ffynnon Ddu 1 entrance.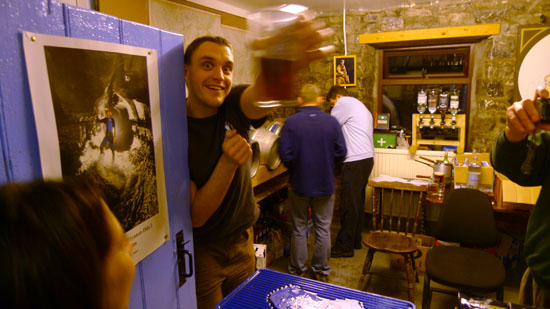 No half measures here, the bar was varied and flowed all night.
| | | |
| --- | --- | --- |
| | | |
| The pig-roast monitors were on duty all day. | Alas the poor casualty in the stretcher race! | Patient care was not uppermost in the mind. |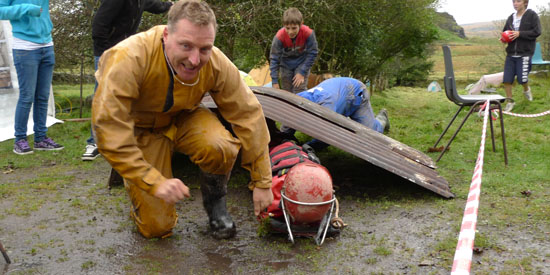 photos by pcw except where noted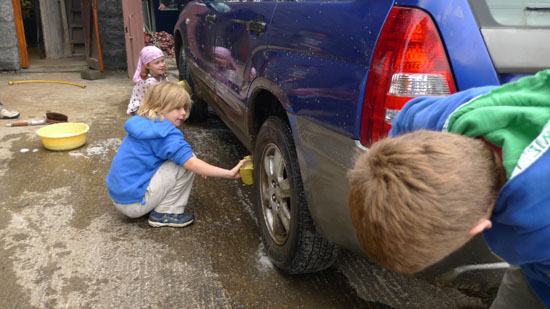 Missed a bit? No, you got your tyres washed too.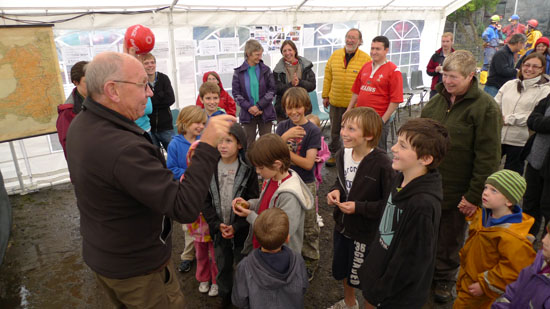 Peter the Pied Piper relieving the children of their pocket money.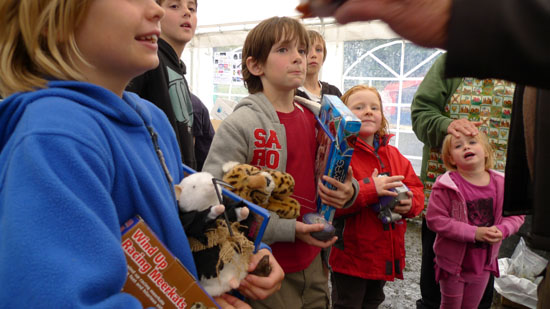 See the longing and the trembly lip?
| | | |
| --- | --- | --- |
| | | |
| Rachel brought Freya on her first visit . . | . . what am I bid? | All the good stuff on display |
| | |
| --- | --- |
| | |
| Arwen is modelling her hard won woolly hat | Two old timers discuss - something |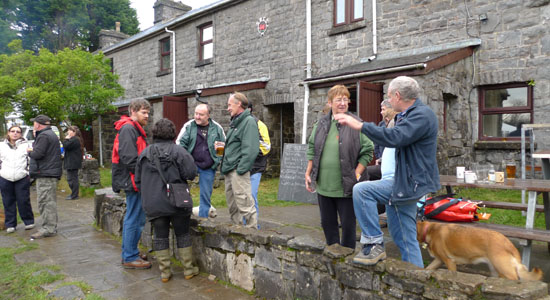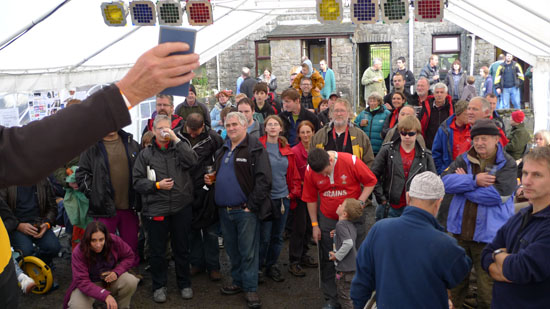 Now the proper auction - Peter works his magic on the crowd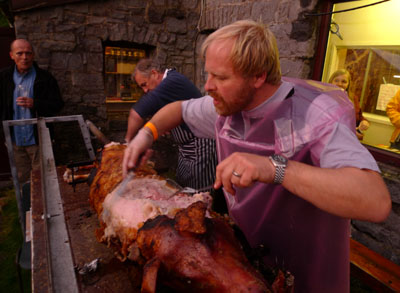 Pete is carving - thank you Mr Pig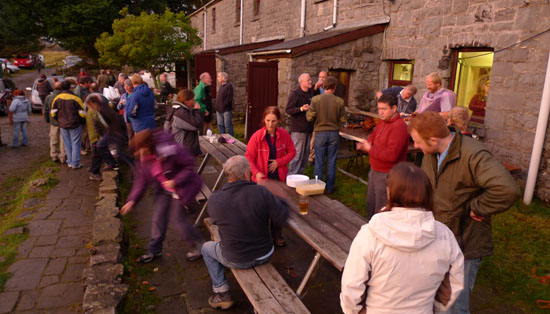 Alpenglow at Penwyllt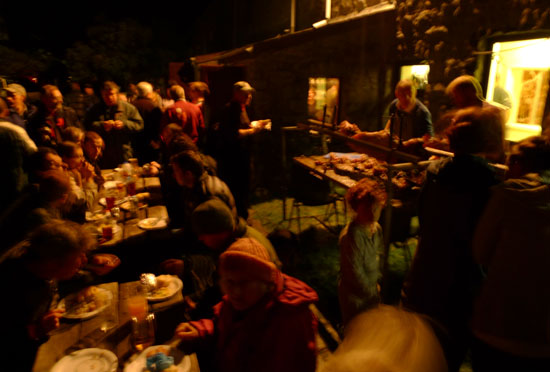 Warm enough to sit out - for a while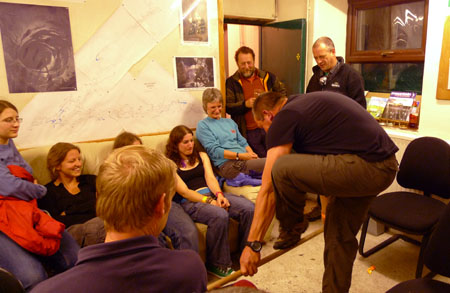 The usual cottage games . .
| | |
| --- | --- |
| | |
| The Philanderers with Peter-O-Sullivan were superb and played a long set | pics by Pete Francis |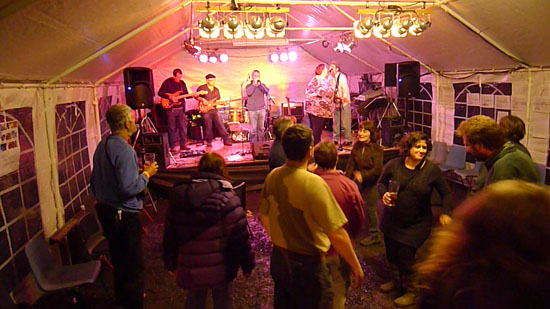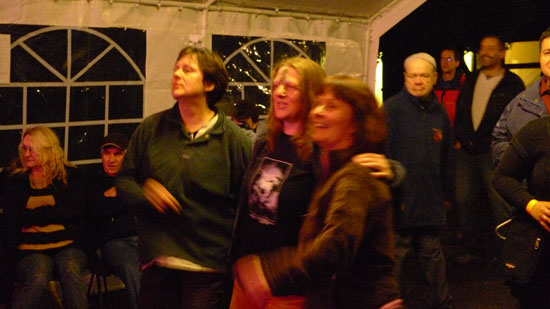 Sisters are doin' it for themselves . .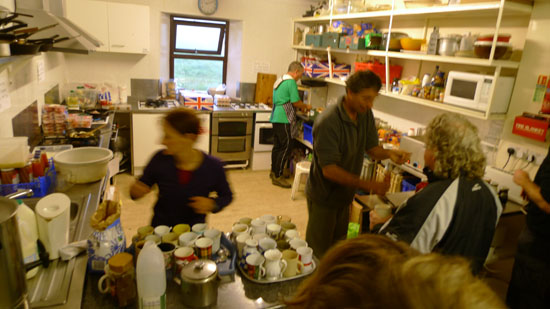 Next morning, tea and coffee and bacon rolls were on sale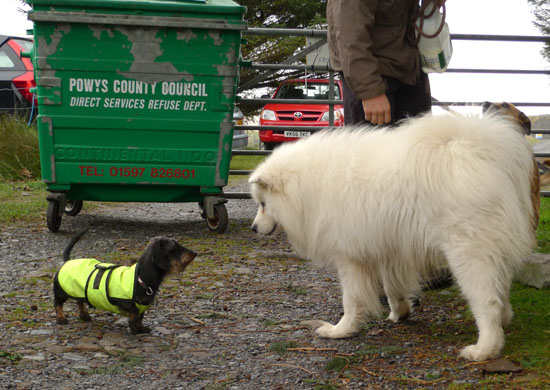 Captions invited . . . .
Thank you! Thank you! Thank you!
It's thanks to you that we have safeguarded the lower entrance to one of the most
significant caves in the British Isles.
To kick off, a word from our President Fred Levett, written in July this year when the deal went through.
Ogof Ffynnon Ddu 1 entrance is now ours! Success! As of today the Club now owns the land on which the entrance to Ogof Ffynnon Ddu 1 is situated. This means that access via this historically important entrance has been secured for cavers for the future. Two simple sentences that summarise a hugely important event and a lot of work by many members. We decided to make it happen and now we have the reward.

Two parcels of land have been purchased, an area around the entrance running up to the Penwyllt road, and another on the other side of the road extending our existing land holding to include Powell's Cave and the quarry above. In total this amounts to approx. 7 acres.

A big thank you to all members for being far-sighted enough to realise the opportunity presented to us, to Tony Baker and the Committee last year for some quick decision making, to the AGM for being crystal clear on funding, to Paul Meredith and this years Committee for continuing encouragement and our four trustees, Clark, Alison, John and Les for some nifty legwork with the paperwork. Also to all those members who have provided advice and contacts when we've needed it and those who have contributed a donation or involved in fundraising.

A special mention to Chris and Andrew Toye and their mother Ruth who gave us first refusal on the land and the Countryside Council for Wales for a sizeable grant towards the purchase.
Later, in October, Gary Vaughan, with his organising team of Lel Davies, Krysia Groves, Annie Hallihan and Claire Vivian, plus a host of other helpers gave life to the idea of Ogof-Fest.
We had riggers of tents, bar staff, Dragons and Dragon helpers in the kitchen, stallholders, security patrols, auctioneer and assistants, all who gave items, publicists, organsisers of games and car washes and orienteering. And more - you know who you are! Plus of course anyone who came and spent their money! Our surplus from the weekend was nearly £4000 including hut fees.
We would also like to say a big thank-you to these companies who very generously gave equipment or ticket offers: